Marie and Louis: a logical and complementary collaboration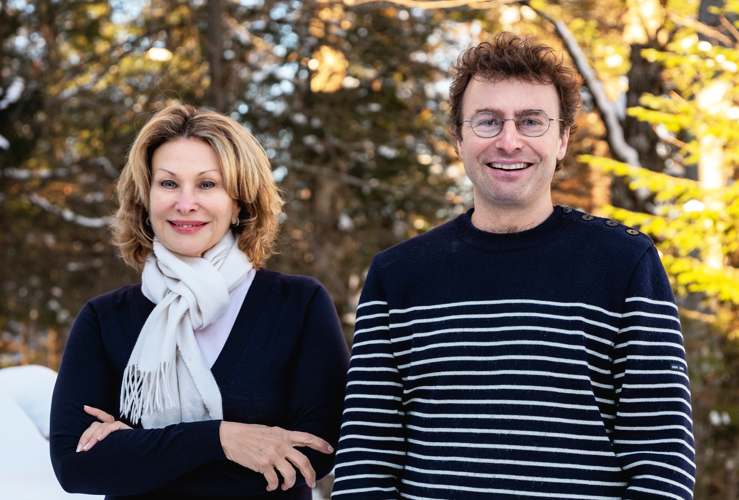 Quebec accommodation inventory always was available to consumers via a range of channels including the very hotel websites and the Online Travel Agencies (OTA), but it's only the joint effort grouping the network of independent properties using the Softbooker/Reservit software and the Reslynx technological platform that led to the concept of a B2B site dedicated to the tour operators and travel agencies. Rezotel is the missing link that connects companies that put together packages and F.I.T. products with the independent accommodation inventory in Quebec.
Marie Côté
Throughout her career, Marie Côté dedicated herself to the development of the travel industry, and more specifically incoming travel and the hospitability business. In 1990 she co-founded Jonview Canada, where she developed several new source-markets. Then in 2005 she undertook the project to speed-up the access to online reservation for the independent hotels in Quebec. While looking for the best available internet booking engine she met with the Reservit team and products and launched Softbooker Technologies in order to distribute their technology and services in Canada. Fifteen years later, Sotfbooker is now the market leader with more than 600 customers using Reservit daily: hotels, hotel chains, vacation rentals, tour operators and distributors. In 2019, it was a natural transition for Reservit to purchase its Canadian distributor.
In 2021, Marie Côté co-founded Rezotel Technologies to answer the new need for connectivity within the national market in relation with the pandemic context and with relaunch of the destination once the crisis will be over. She will keep a working relationship with Reservit while acting as an adviser.
"The passion of my business life has been centered around the marketing of Quebec as a destination. I believe in its quality, diversity and beauty. This is why I'm always looking for opportunities, technology based, to introduce it to our local and international clientele!"
M.C.
Louis Mercier
Louis Mercier has been involved in the technology dedicated to the travel and tourism industry since 1994, as one of its true pioneers. Amongst other accomplishment he founded and developed Openfares and Netfaresonline.
More recently, since 2010 he has been focusing on its Reslynx product, a state-of-art I.T. solution aimed at improving the operations and distribution of tour operators both incoming and outgoing, consolidators and travel agents who build their own products. Reslynx has been chosen by several major players in the industry both in Quebec and internationally.
With Reslynx, he offers a robust and versatile tool, connected to a wide range of suppliers with instant and direct access to multiple inventories, be it air, car rentals, hotels, activities etc.
"With the launch of Rezotel, the vast majority of the independent hotel inventory in Quebec will now be open to tour operators and to agencies that market the destination. It will complement the product I have been developping in the last year."
L.M.